Before reading below. If your rates are managed by an External Interface/PMS then the below does not apply.
Some hotels use Rate Bands to determine prices based on how busy or full their hotel is on a given day. The higher the demand or the fuller the hotel are, then the higher the price should possibly be across all their rates
A rate band is a way to manage pricing on your rates based on demand.
You can set up different Rate Bands so that when the Hotel is busy you can change the Room pricing for all band managed rates by just changing the band, rather than having to into each rate individually and changing the price.
To take a very simplified example. If I own a hotel in Galway, then I may want to create 3 simple rate bands. e.g.
1. LOW - to be applied generally to all Sunday to Thursday nights across the year as by default I may not have high demand on those nights
2. MED - to be applied generally to all Friday and Saturday nights across the year as I have higher demand on those nights and to charge higher than my midweek rates.
3. HIGH - to be applied on high demand days like Galway Races, Arts Festival etc where you may want to sell at a much higher price
Rather than having to manually update the prices of all rates and rooms for dates which you have high or low demand / full or low occupancy, you can just apply a specific rate band to a particular date via the Inventory Manager in Convert.
To set up a Rate Band follow these steps:

1. Go into the Booking Engine Service
2. Under Rate Management click Rate Bands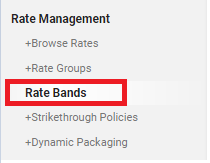 3. Set up your Rate Bands as required.
Enter a Band code and a Band Name and click the "create band" button
From this example you can see that we've set up three Rate Bands.
You can add colors if you wish to distinguish between Rate Bands but it is not mandatory.

4. Set a default Rate Band................ and Save Changes
Now you need to set your rate(s) to be managed by Rate Bands.
5. Click [edit] on the rate you want managed by Rate Bands. Or if setting up a new Rate in the General tab set the Price Management to be [Room/Band] Prices and Save Changes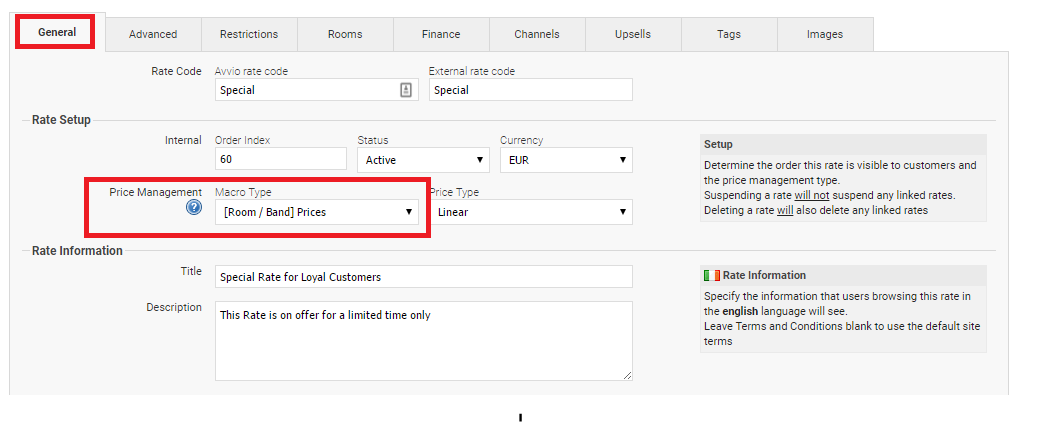 Please Note: Externally Managed/Non Linear Rates cannot use [Room/Band] Prices
Now you need to set the pricing for the different Rooms on the Rate Bands.
6. Click the [prices] link beside the rate in the Browse Rates screen

7. Set the prices for each room on each Rate Band and Save changes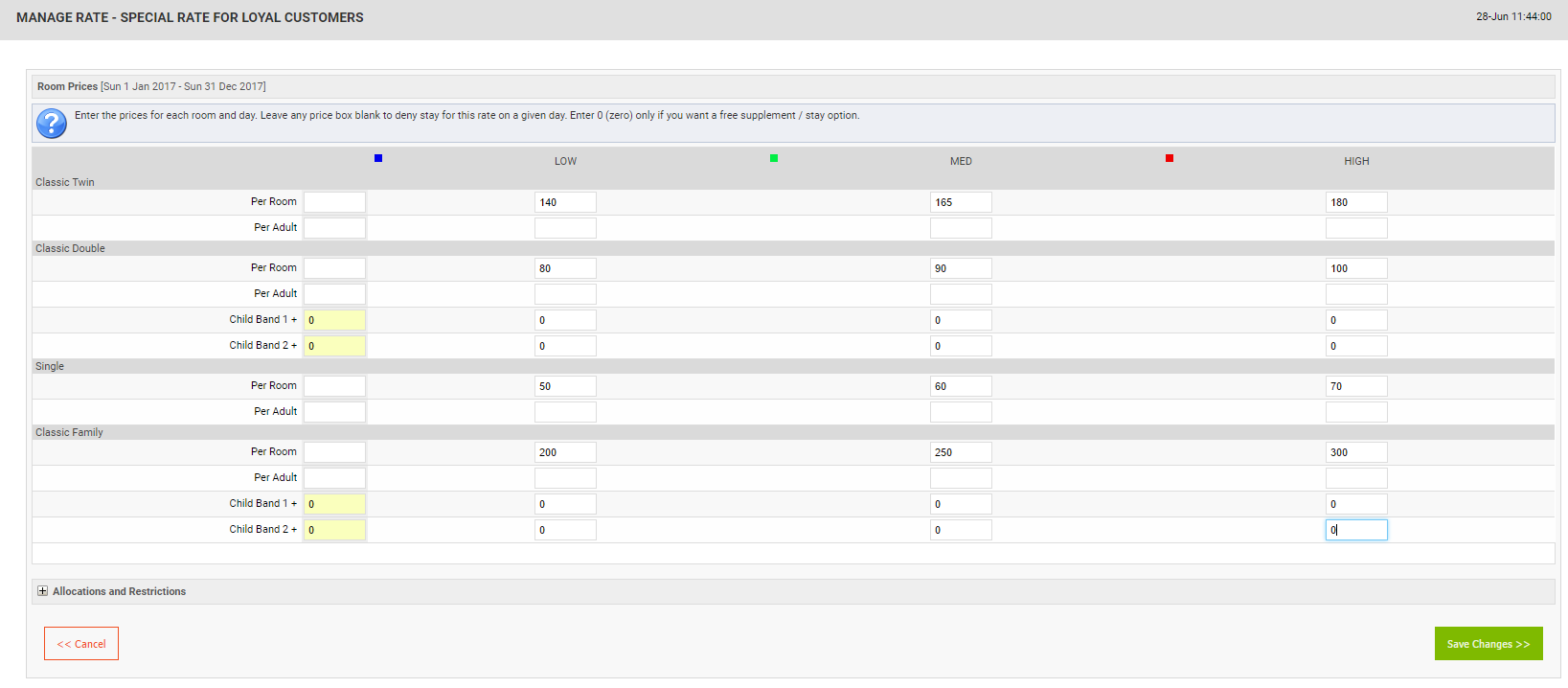 7. Go to your Manage Daily Inventory Screen and set the rate bands for each day.
For Wed 12 Jul you will now see that the LOW band price is applied.
If I change that to HIGH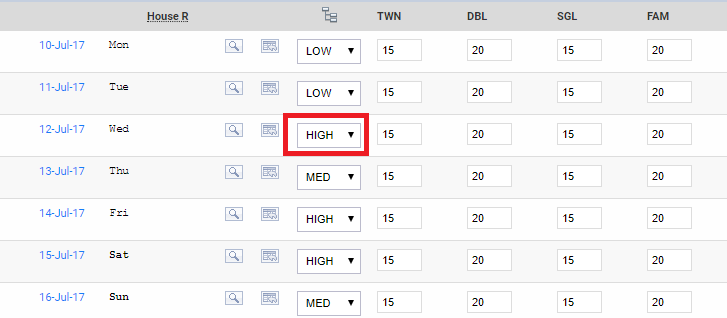 You will see that the Price changes based on the new HIGH band.