This article is designed to instruct on how to set up a Standard Avvio Room*Day Rate with Linear Pricing

It is the most basic way to set a rate in Avvio, and is managed within Avvio.

If you want to setup a standard Room x Day Rate with pricing managed by an external PMS or Channel Manager, click
For more detailed information on the info needed in each section of each tab see the Rate Editor Overview articles in this section.

1. Enter the Avvio Booking Engine Service

2. Click on Browse Rates, then Create Rate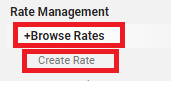 Follow the Below guidelines.
General Tab

Rate code must be filled in

Order Index must be filled in

Status must be Active (default - Active)

Currency must be correct (will always default to Hotel currency on setup)

The Macro Type is set to [Room/Day] Prices and the Price Type is set to Linear -

important




Title must be filled in




Description must be filled in




Terms and conditions are optional but highly recommended




All other fields are optional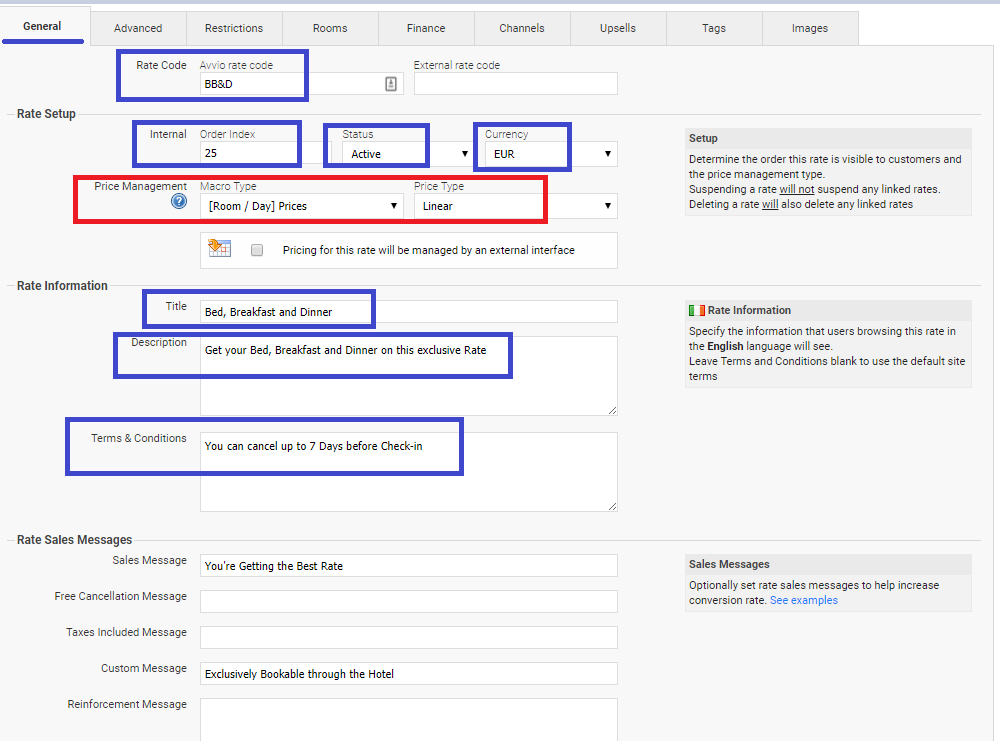 Advanced Tab

Once you Save Changes your Rate is created. You will then be directed to the Rate Periods Editor screen.

Rate Periods are the dates you set up that you want your Rate to be available between.