Length of Stay (LOS) Discount is a feature that allows you to apply "Stay and Save" Discounts to a rates. This saves you having to create multiple rates in order to apply a discount.

To set up LOS Discount go to the Booking Engine and go to Browse Rates

On the rate you wish to add the discount, click edit

Go to the Restrictions tab


At the bottom of this page, you'll find the section for LOS Discounts. Click Add Discount Rule to create a new rule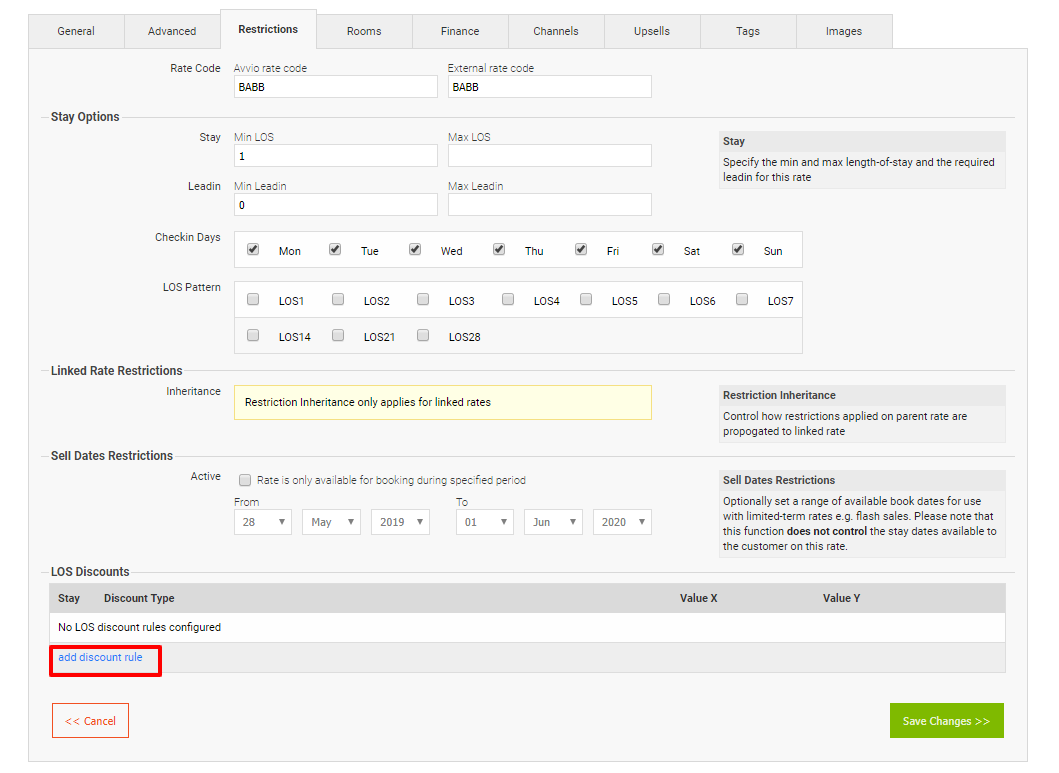 Select the LOS you wish to apply the discount for and the type of discount

If the Discount Type contains an [X] or [Y], you can fill in values to replace them with the values you wish to use. In this example, the Booker will get 10% off the two cheapest nights.


You can add multiple rules. If no rule is set for a specific LOS, then the system will apply the discount from a lower LOS (ie the 3 night rule will apply to 4 night stays)

In the Browse Rates section, the rate now has a symbol to indicate a LOS Discount is in place


The LOS Discounts are now available on the rate. The booker can click the link to adjust the dates of stay and unlock the discount. The discount is automatically applied to searches that match the length of stay required