Avvio now enables closed user group rates on the booking engine. This allows potential guests to input their email address at the point of search with the intention of unlocking discounts on available rates or allowing them access to other hidden protected rates (e.g. member only rates).

Why use Closed User Groups?
Clauses in OTA contracts may in many cases prevent hoteliers from offering rates that are below those available on third-party OTA sites. One way to avoid rate parity rules is to offer discounted rates to closed user groups. By encouraging users to provide their email address, they can be considered a part of a closed user group and the hotelier is free to offer additional incentives or price discounts that would not otherwise be available to the general public.

How to set up a Closed User Group
Go to the CRM Service in the Avvio Backend




Go to Closed User Groups in the left hand navigation




This will open the Closed Group Rate Configuration page. Start by setting a tittle, description and incentive list for your Closed User Group. This will be visible on the front page to all visitor




Next select the Promotion you wish to apply (this can be a promo code or a discount code)




Select an image for the Closed User Group from your media galleries




Click Save




The Closed User Group window is now live on your booking engine. Visitors can enter their email address to receive an email with a four digit code which they can use to unlock the promotion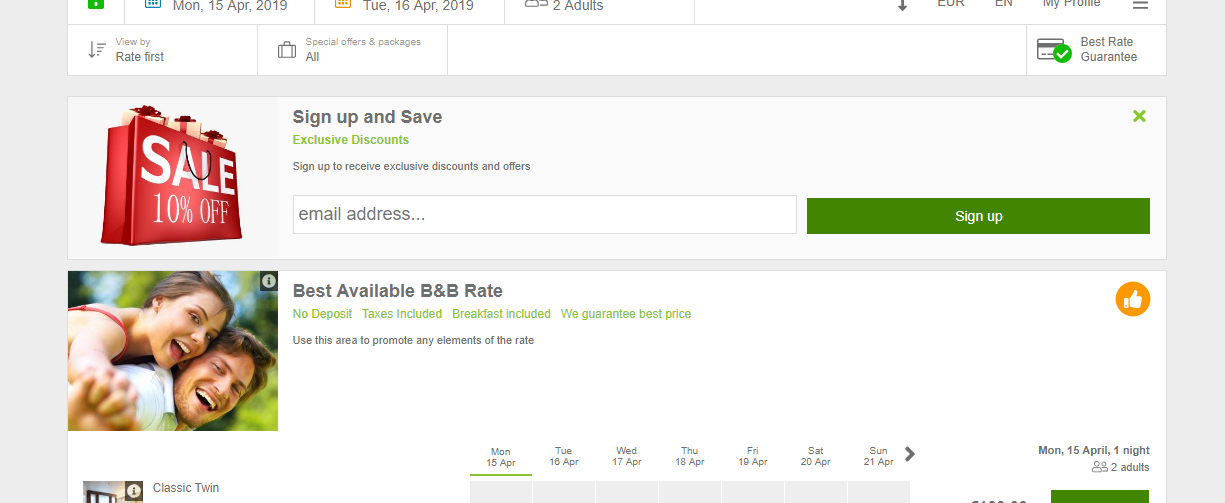 IMPORTANT: Please don't forget to include a disclaimer in the description. I.e. 'by providing your email address you agree to be added to our mailing list/receive monthly communication etc.'