For Room Images, Voucher Images and Rate/Special Offer Images, there needs to be three versions of the same image - 800x600 pixels, 400x300 pixels and 120x90 pixels
Images must be no more than 270kb in filesize.
1 Go the "MediaCenter"

2 Go to "My Media Galleries" menu option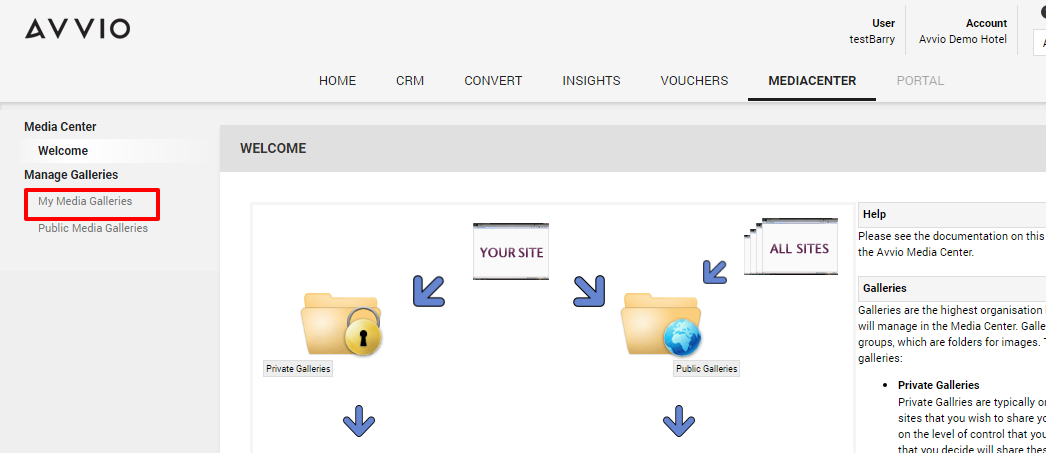 3. Find the Gallery you wish to upload to (usually General Images or Room Images)
4.Click "Create Image Set" on the top right of the gallery

5. On this page enter an image name and set the suitability(i.e. which area of the system you want the image to display on e.g. Rooms/Offers/Vouchers)#
6. This creates an empty folder for the image. To add an image to the image set, select "Manage"

7. Click "Choose File" and browse to the photo you want to upload. Then click "upload files". The image will then appear in the right hand box.



If the image is in a standard size (ie 800x600) you will have the option to automatically resize the image to the other system sizes (800x600,400x300,120x90).


9. If the image is a non standard size, you will have the option to crop the image to a suitable size.

10. This will open the cropping window. Select the area you crop and click "crop image" This will bring you back to the image set where you now auto-resize as above.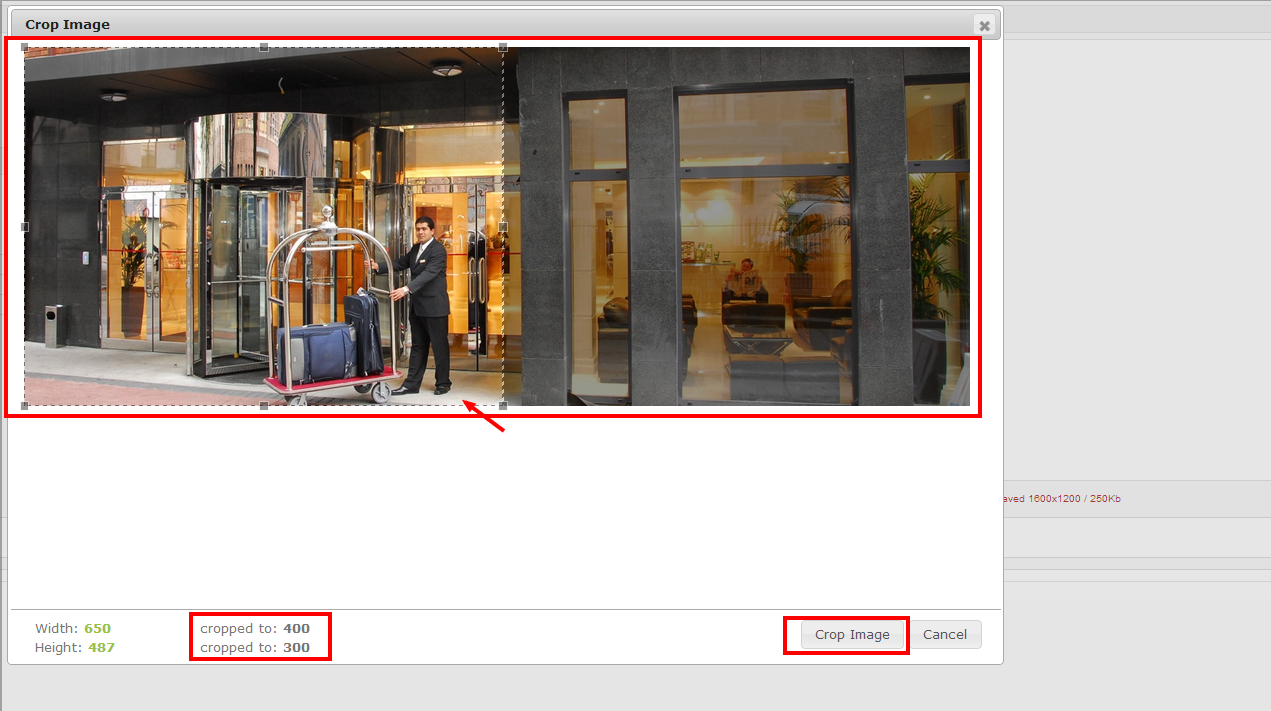 11.Click "save changes"
To find out how to map this image to a room click here
To find out how to map this image to a rate click here