Promo codes are a way to hide a rate (or rates) by setting a password. You can create a promo code (eg "SecretOffers") and map it to existing rates.
Create the rate
First of all you need to create a rate for the promotion in the Booking Engine tab.
Make sure you mark the rate as a Protected Rate so it's not publicly available. To do this, tick the Rate is Protected tickbox in the Advanced tab of the rate editor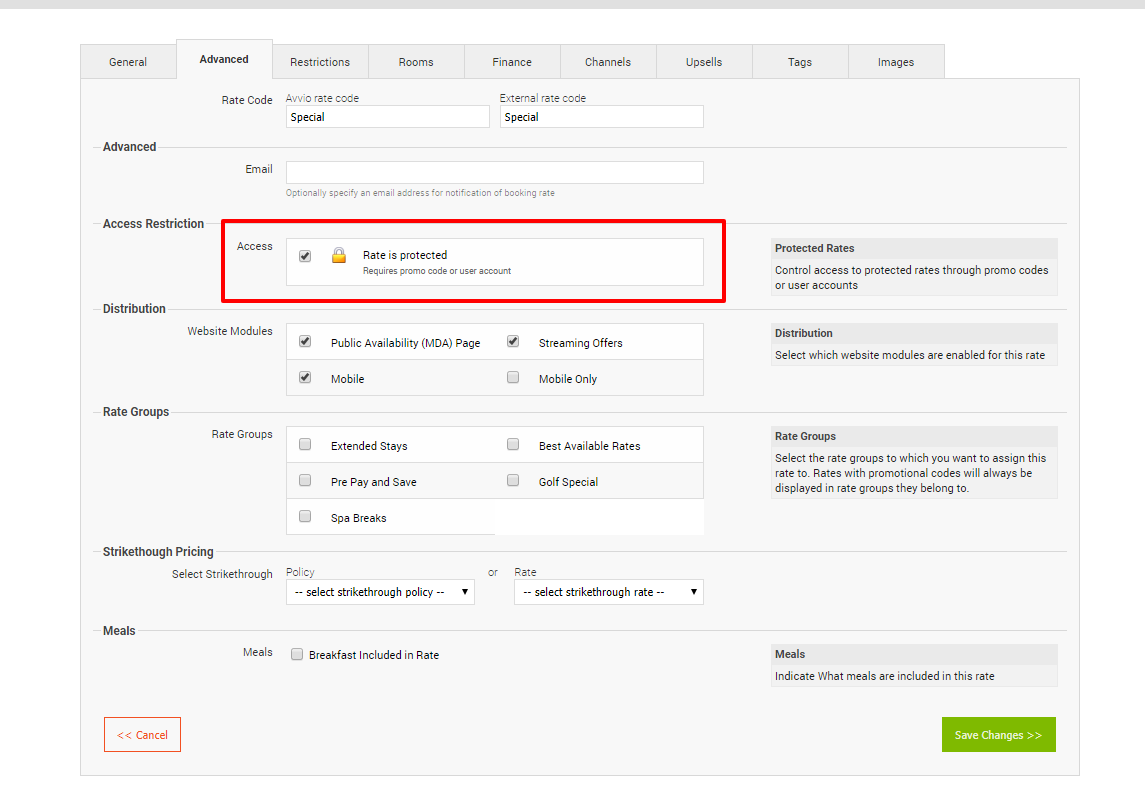 Protected rates are only accessible with a Promotional Code. You can see all your protected rates in the Browse Rate List. Protected rates are indicated by the lock icon:

Manage

Promotions
Promo Codes are controlled from the Manage Promotions section of the CRM Module.
In this section you will see a list of promo codes and the rates that are mapped to them.
Creating a new promo code
To create a new Promo Code, click the Create Promo Code button in the Manage Promotion section

In the General Tab, give the promo code a name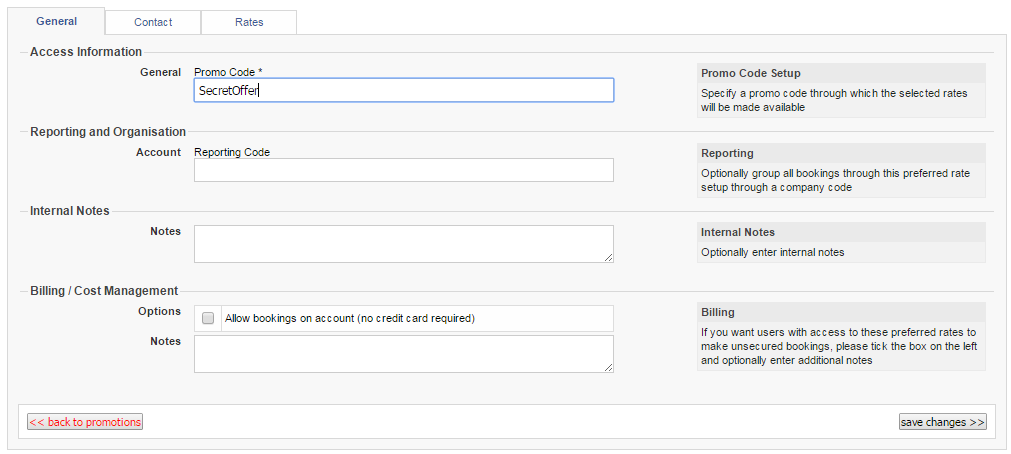 Then in the Rates tab, you can Map Individual Rates by searching for the rate in the list on the left hand side and clicking the plus symbol to add it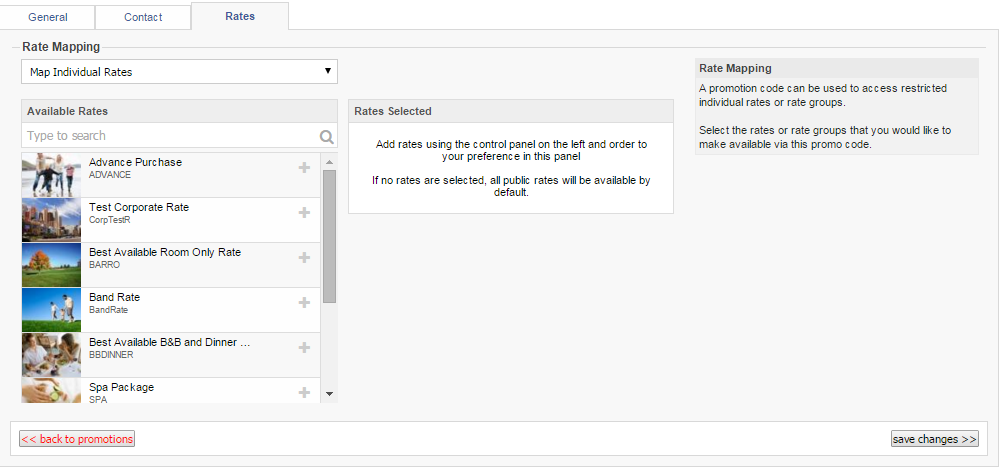 Click the minus symbol to remove a rate from this promo code
Alternatively in the dropdown, you can select Map Rate Groups to apply the promo code to a rate group.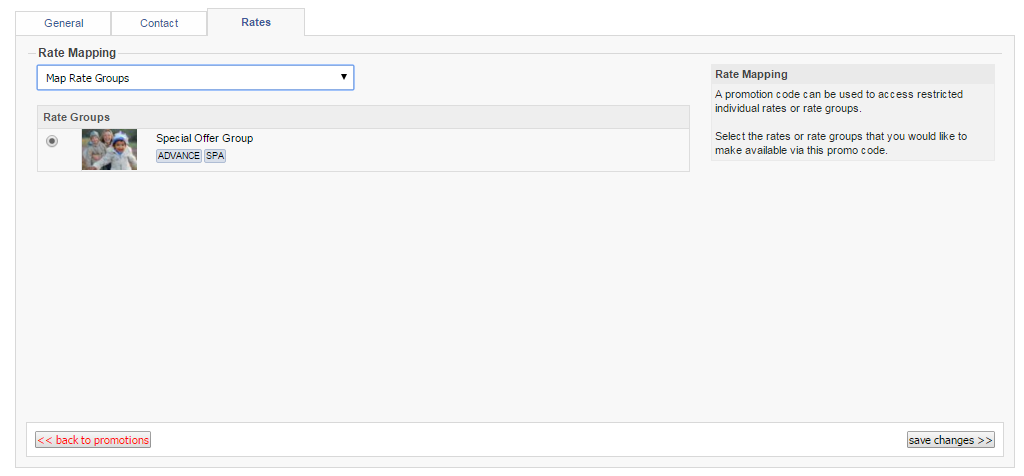 If you wish to set a date restriction on the Promotional Code - click here