Generally when setting up rates in Avvio, you will have prices for specific days of the week. However, there is an option to override these prices for a specific day x room x rate combination. You may want to do this if demand is really high due to an event, or alternatively if demand is extremely low and you wish to lower the price on that night to attract bookers.
Note: If your rate prices are externally managed by a PMS or Channel Manager, then the below functionality will not work.
To change the pricing please follow the below steps.
1. Go into the Booking Engine Service

2. Under Daily Inventory click "Manage Daily Inventory"
3. Click on the date you wish to change the pricing on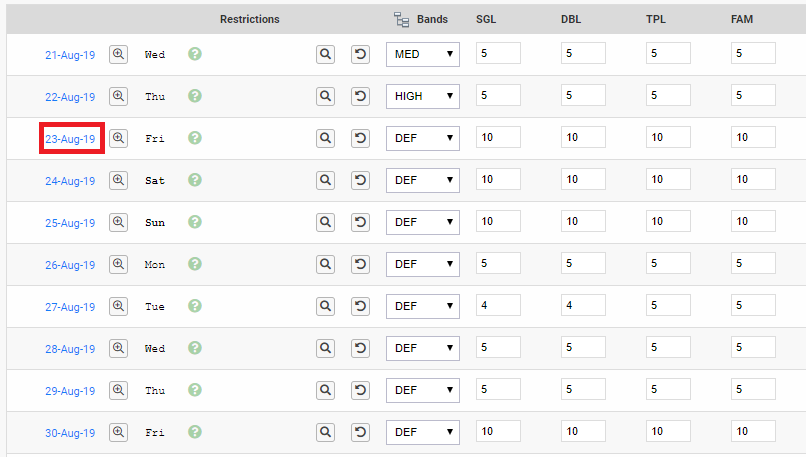 4. Once you have selected the date you can then choose which rate you wish to change the pricing for, you can change the price on either a Per Room or Per Adult basis.

5. Save Changes
Once the pricing has been changed it will appear on the booking engine with the new price for the specific date