To add a Room to a Rate follow these steps:
1. Go into the Booking Engine Service
2. Under Rate Management click Browse Rates.

3. Click Edit on the Rate that you want to add a Room to.

4. In the Rooms tab select the Room that you want to add and click the "add rooms" button. the Room will then appear on the right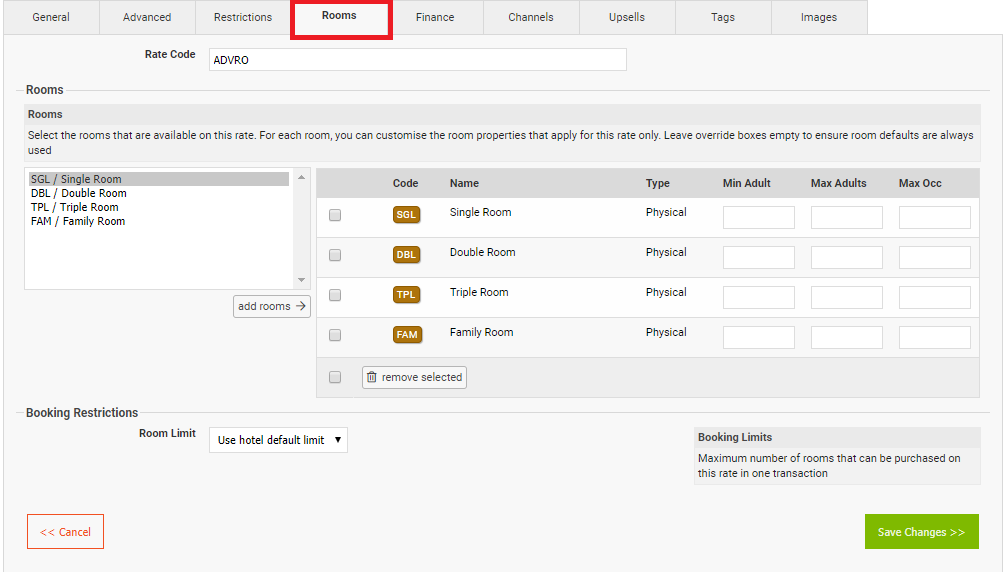 If the Rate is a Standalone rate and you want to override the default Room occupancy you can enter values in the Occupancy spaces here.

If not just leave the spaces blank.
Room Occupancy override is not allowed on Linked Rates
5. Save Changes
6. Once you have added the Room make sure you have pricing for that Room entered by clicking on the Prices link for that rate.

Once all the above has been completed the new Room added will now show on the rate.
Rate Before Room added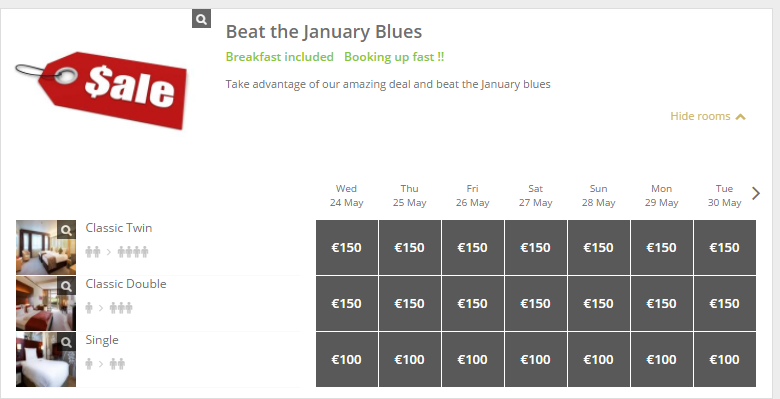 Rate After Room added