1.
Go into the
Booking Engine
service
2. Under Room Setup click List Rooms


3. On the Room that you want to add an image to click
edit
4. In the
Images
tab, you will need to select Upload an Image.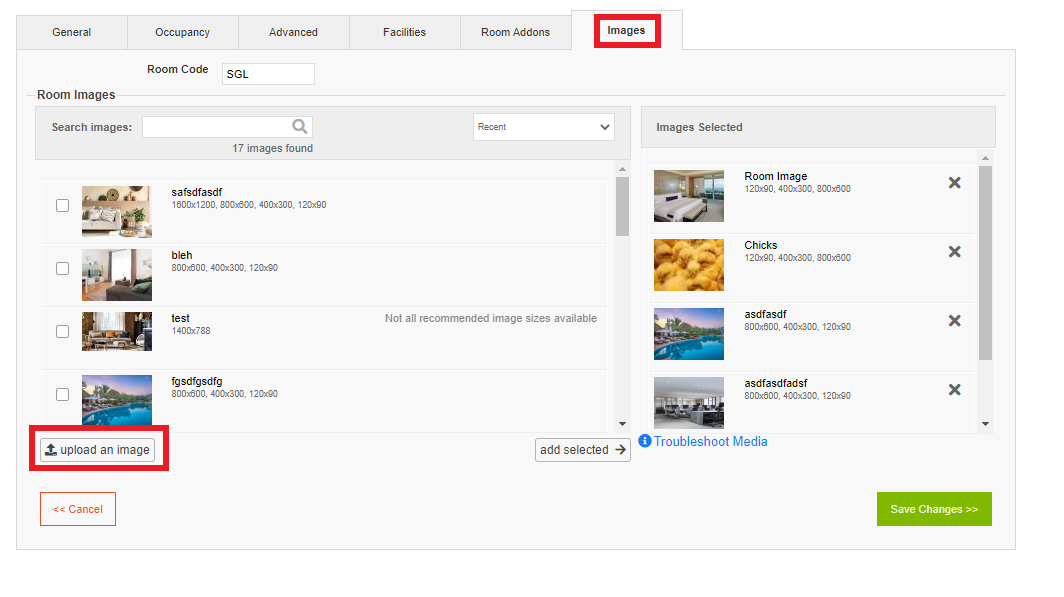 5. You will be brought to the following screen:

6. On the left hand side you will need to enter the basic information e.g. Name and any Keywords you feel will help you find the image when searching for it later.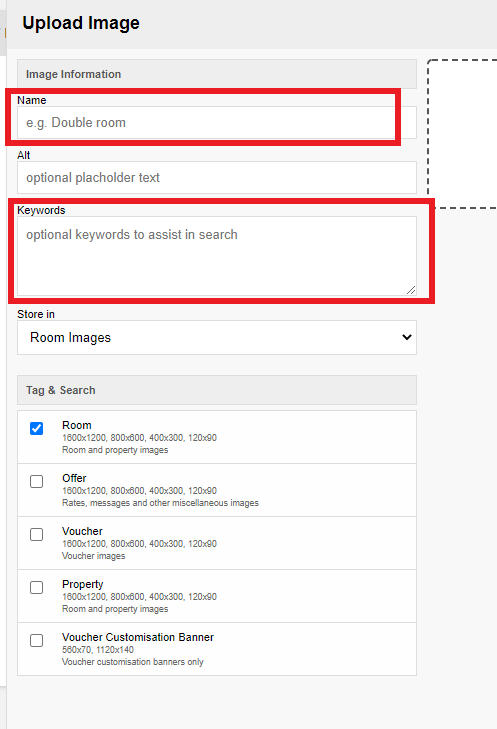 7. Drag in your image or click on the box highlighted below to upload your desired image.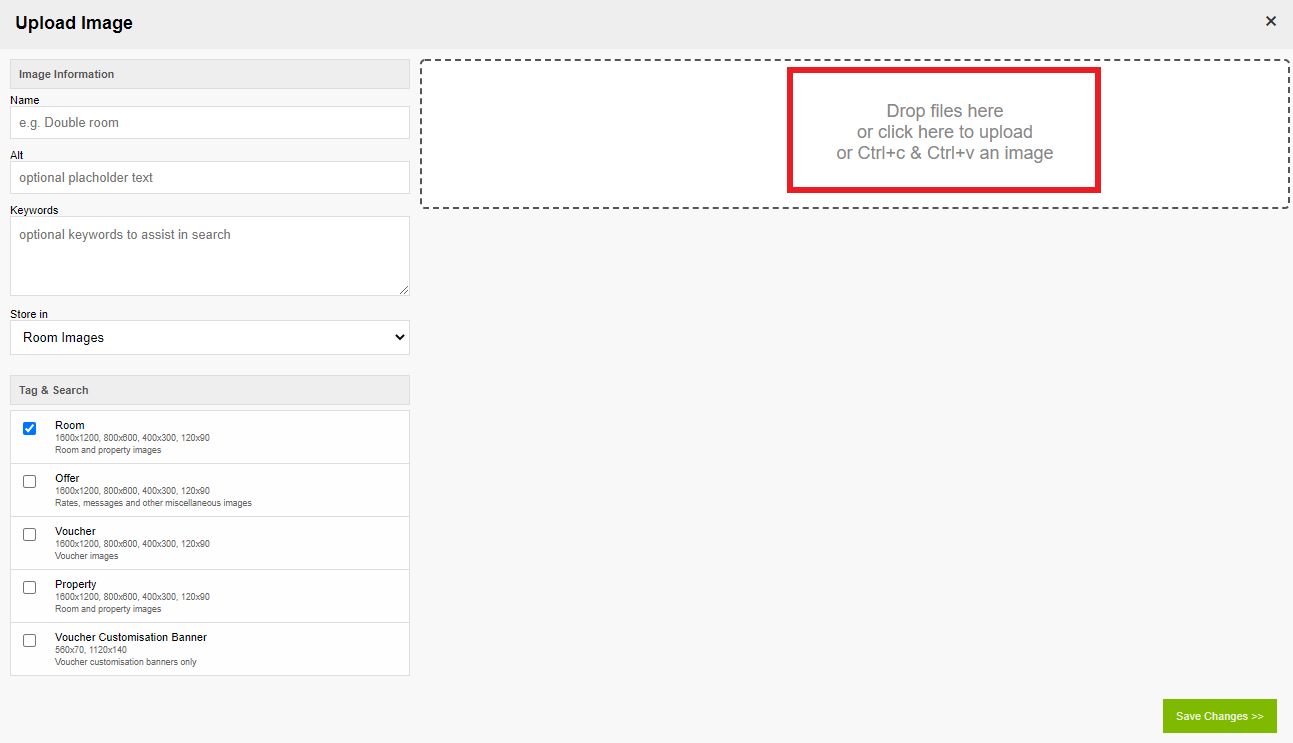 8. Once you have added the image you will see the option to crop the image, press this button to ensure

your image is available to you in the required
sizes to show on the booking engine, 800 x 600 pixels,
400 x 300 pixels and 120 x 90 pixels.
If you do not have all three sizes your image will not show on the Booking Engine.
9. Adjust the outline to suit and select Crop Image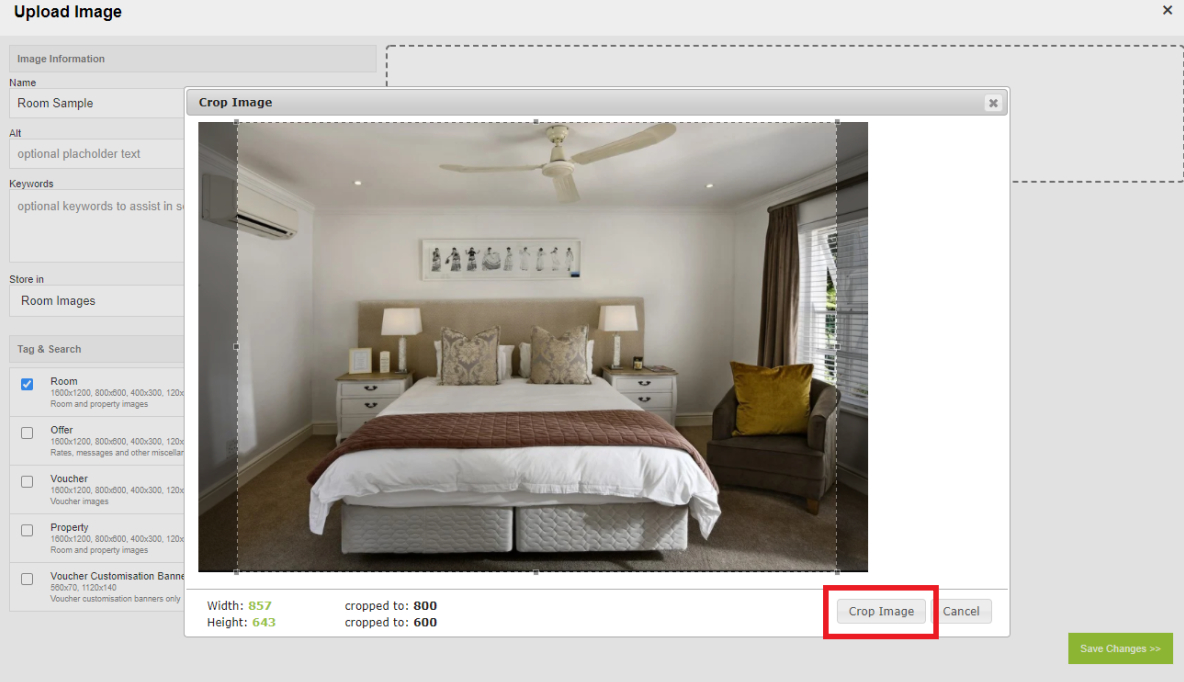 10. You should now have three copies of the same image in three different sizes 800 x 600 pixels, 400 x 300 pixels and 120 x 90 pixels, as seen below, and press Save Changes.

11. Your image has now been uploaded, you can search to find your image to add it to your room.


It is important to note that when a new image has been added it can take up to 30 minutes for it appear on the frontend of the Booking Engine.