The vouchers app now supports the growth of ABV by complementing a voucher sale with pre-configured upsells, not unlike BE.
To set upsells on vouchers you can follow the below instructions
Go to the Voucher Service
Then select the "Upsells List"
You will then see a screen with a button to create a new upsell, upsells already created, and various actions per upsell entry.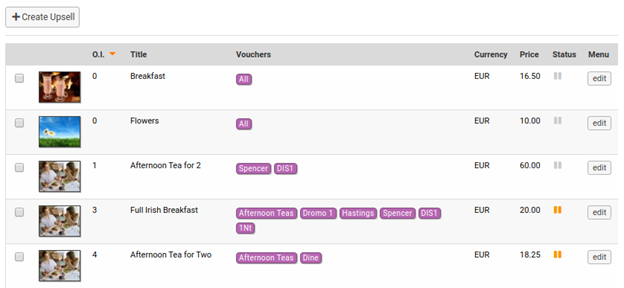 Columns to note:
a. Vouchers - List of assigned vouchers for the upsell entry. 'All' is the default, meaning no vouchers were explicitly mapped, and this will upsell show for all vouchers.
b. Status - Displays the current state: active or suspended. Click to toggle the status in situ.
c. Menu -Edit - Launch the editor to manage the upsell entry
Click on Create Upsell to set up a new upsell entry.
Under the "General" tab of the upsell you will need to enter the OI( this will be the order which the upsells display) You can set the "Status" to acitve, suspended or deleted.
You will need to include the Title.Short Title and description of the upsell.
Under the "Configure" tab you will need to enter the price of the upsell and if you want a Strikethrough price you can add it here too.
You can choose the Max quantity allowed
You then assign it to the vouchers, If you do not choose specific vouchers here it will be applied to all vouchers by default.
On the "Image" tab you can add an image from the mediacenter to the upsell and once you are happy "Save Changes"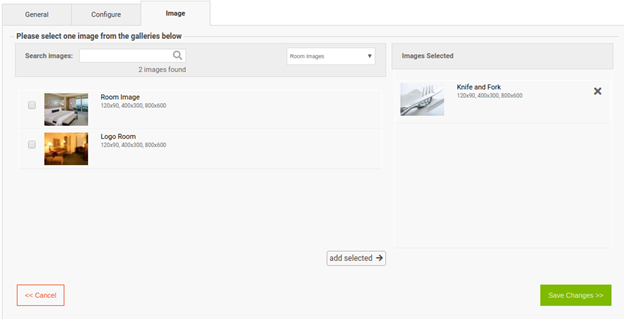 On the consumer side the upsells will be shown like the below image.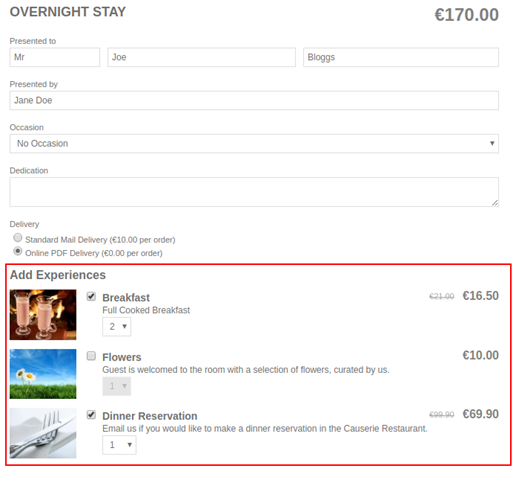 Each voucher now includes applicable upsells, optionally quantity selectors.
Strikethrough Price - Optional input, this is displayed next to the item value on the consumer side
Max Quantity allowed - 1 is default, 10 is the limit. If left to 1, a select dropdown does NOT appear on the upsell in consumer side.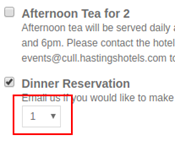 Personalise Screen Cart
Shopping cart including the upsells chosen
Details Screen Cart
Shopping Cart includes the upsells chosen from previous screen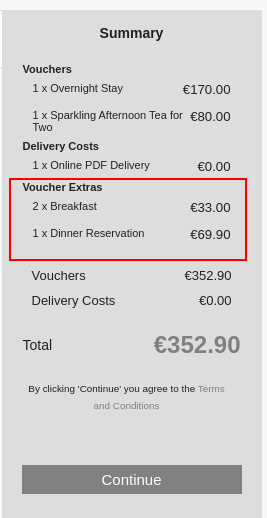 Finished Screen
Information for any upsells sold is included with the voucher sold, and in the overall bill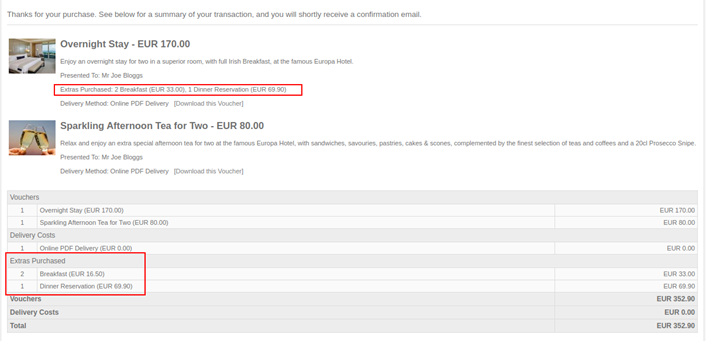 Voucher PDF Download
Upsells information printed with the Voucher description and value, see pdf crop below.
Voucher Purchase Confirmation Email
Solo Voucher Email