To add room facilities to your rooms;

1. Go to Booking Engine service

2. Select List Rooms


3. Select edit on the room you wish to add facilities to


4. Select the Facilities tab

5. On this screen you can tick any of the facilities you see below or you can enter your own custom facilities in the box provided.

A maximum of 50 custom facilities can be added to a single room, each with a 32 character limit.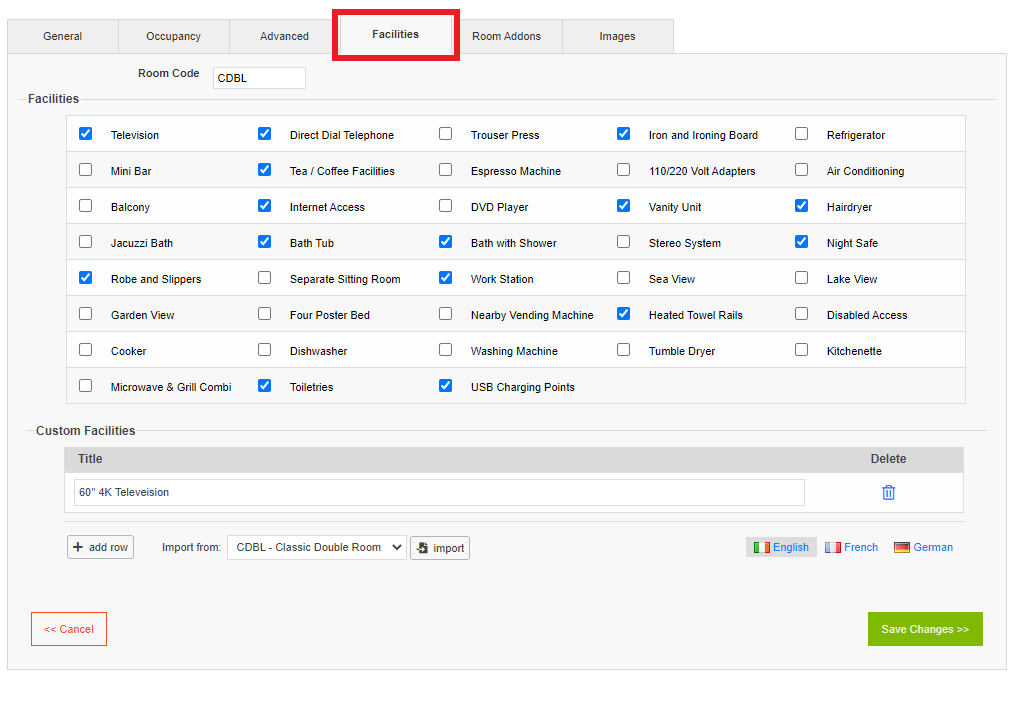 To switch between languages, click on one of the flag icons on the bottom-right.
The textbox placeholders will also update with the text you entered in your primary language to provide a reminder.
To import custom room facilities from another room, select the room from the 'import from' select box beside the
language selector and click the 'import' button to replace all current custom room facilities with those from the selected room.
6. Click Save Changes.

This list will appear in the Room Information section of the room popup window on the Booking Engine, with the facilities listed in alphabetical order.

If a custom facility hasn't been given any localisation for the selected language, the list will show the facility in the primary language by default.