Once a policy has been created it can be applied to any rate from within the policy editor or at the rate level.

To Set up a Cancellation policy go to the Booking Engine Service

Under Site Setup Select Cancellation Policies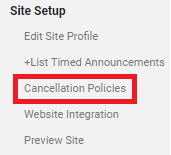 Then you select "Create Cancellation Policy"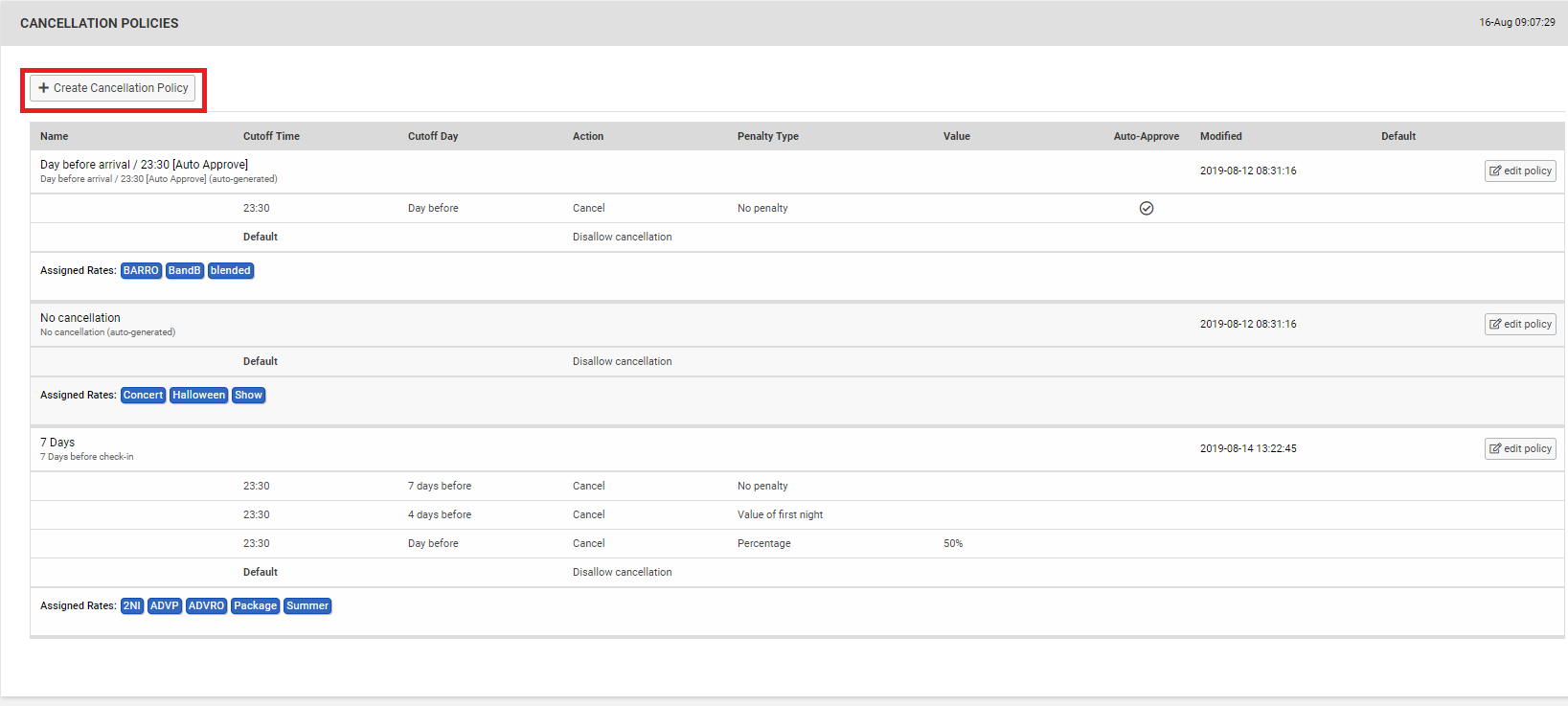 Then you will need to fill in the Policy Information

Policy Name, Description, If you wish to make this the default policy,
Setting a policy as the default policy means that, when you create a new rate, the rate editor will automatically choose that policy unless another policy is specified in the Finance tab.
The Policy Rules - each rule is assigned a time and a number of days from the date of check-in which combine to serve as a cutoff time.
Note:
Individual days in the range 0-42 are in place. After 42 days, the cancellation lead-in period increases in increments of one week.
If a rule allows cancellations, a penalty can be specified; you can choose to charge the value of the first night, a percentage of the overall reservation value or a fixed amount. Penalties must be processed manually, as customers are not automatically charged if a penalty cancellation is approved.
Auto-approval of cancellation requests can also be enabled on a rule-by-rule basis.

The default rule takes effect when all other rules have expired for a reservation.
Rates can be moved from one policy to another using this list interface; simply drag the rate code with your cursor and drop it into the 'Assigned Rates' zone of another policy, and it will be moved with immediate effect.
Before a customer submits a cancellation request, they will be notified about any penalties that may apply.